Testimonials
Highbridge pulled out all the stops to help us after we'd had a very bad experience with another Motorhome Dealer.
All of the staff at Highbridge are very knowledgeable and professional.
Thank you to Colin (in sales) who put our fears to rest, his expert guidance, knowledge, help and advice was fabulous.
The Aftersales dept are second to none, nothing was to much trouble and everything was explained. Our Motorhome had a couple of niggley problems which needed sorting, aftersales booked us in and they were dealt with straightaway they even let us stay the night. All of the staff were cheerful, friendly and helpful and answered all of our questions no matter how small, they really went the extra mile. So thank you to Anthony, Dean, Sue, Tash, Lyn and everyone in Aftersales.
Also a Big Thank you to Oliver (operations manager) for sorting everything for us.
Highbridge have old fashioned values and the customer comes first, not profits
The Accessory shop has everything you need with an amazing selection at very good prices, again the staff are very friendly and helpful.
We came away after buying our Fiat Mooveo P608 from them, feeling happy and confident and will only deal with Highbridge in the future, even though we live in Helston, Cornwall.
Whether your interests are Motorhomes--Caravans or Camping, we can highly recommend them, you will not be disappointed.
The hot chocolate is lovely to.
So Thank you to all the Staff, you make a Great Team.
Mr & Mrs F. Roberts. Helston Cornwall
Mr F. Roberts.
---
More Testimonials...
January 2019
Hi, Just wanted to give our Thanks to Lynn today. There was a mix up with the type of service that we had booked for our MoHo. Lynn took ownership and got it sorted for us efficiently and professionally. She is a lovely, friendly lady and a credit to Highbridge. We have always been impressed with our dealings with Highbridge and certainly wouldn't look at using any other dealer in the future. Kind regards Elizabeth and Dai Edwards
Elizabeth Edwards.
December 2018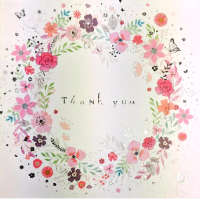 Dear Team,
Thank you so much for the excellent service we received when we recently bought our Bailey Ranger GT. From buying, to the handover you were all nothing but professional. We think any company looking to improve their customer service skills should visit Highbridge Caravans.
Merry Christmas, from Nigel + Lauren Day
Nigel + Lauren Day.
ust a quick note to thank you for yet another example of excellent after sales service. Your engineer called me this morning as expected and explained how to reset the electric water heater. All is now working again perfectly and we will be off on our travels again shortly. No additional work needed when we come for the habitation service in 2019. Please pass on my thanks. Colin
Colin Matson.
Good Morning.
This is just a quick note to state how satisfied we are at the terrific service provided by the staff in the department, always go out of their way to be helpfull and friendly.
Many thanks Stuart Wigmore
Stuart Wigmore.
Dear Alistair, You will not be surprised to hear that the Clubman climbed the hill outside our house with alacrity and no problems with grounding. I just wish I had known about the Powertouch Evolution before! Many thanks to you, Rebecca, Andy and Mike for excellent advice and assistance during the handover and particularly for providing a caravan with mover to demonstrate the hill climbing properties. I am very grateful to you all. It is good to see Highbridge Devon raising its standards to match its big brother in Somerset and I wish you all the best in achieving this. Kind regards, Michael Chamberlain.
Michael Chamberlain.
November 2018
Dear Ashley & team, Just a note to say a massive thank you for pulling out all of the stops so that we were able to pick up our new Caravan on Friday 16th November. Your service in all departments was second to none. Over the years we have dealt with many inefficient Caravan dealerships, so it was nice to receive good efficient and reliable service. We are delighted with the new van and hopefully can enjoy it for a few more years to come. All our best wishes and thanks once again, Ken & Hilary Lee
Ken & Hilary Lee.
I cannot praise all of the staff at Highbridge Caravans enough. Mike in the sales team was superb and found us the van that absolutely meets all our needs. Nothing was too much trouble.
We collected the van today and were shown in detail how it all worked. The service team were incredibly helpful even sorting out our tow hitch.
All our vans will be purchased from Highbridge, all the staff are so helpful from sales, service and shop. Thay are all a credit to the company. Thank you all so much.
John and Georgie
John Usher.
Good afternoon ! Please convey our thanks to Rebecca and the team at Highbridge Devon for the excellent service afforded us when our caravan sink was replaced under warranty recently. Best regards: Peter Edney
Peter Edney. Exeter
October 2018
Earlier this week, we collected our new Coachman Pastiche from you. Although I will be writing an online review, I thought it would be good to also send you a "proper" letter.
The service we received from Nathan when we were arranging the part exchange was........ exemplary. So, too, was the organisation of the pick-up and transfer of all the stuff from our old caravan to the new one. Your staff could not have been more helpful, with a special mention of Tony who explained the finer details of the new van and went the extra mile.
All in all, a great experience and many thanks to all those involved.
Anon.
Having recently purchased an Elddis Ashington caravan, we would like to commend your organisation at every level. From reception, salesman James Long, demonstrator Steve, the service centre, to the delightful helpful delivery driver Clare. A high level of excellence was shown by all staff, which made us feel really grateful customers for a quite inexpensive van. Please pass on our thanks to all of your staff. We will wear our Highbridge Caravan hitch lock cover with pride.
Mr & Mrs Willis. Somerset